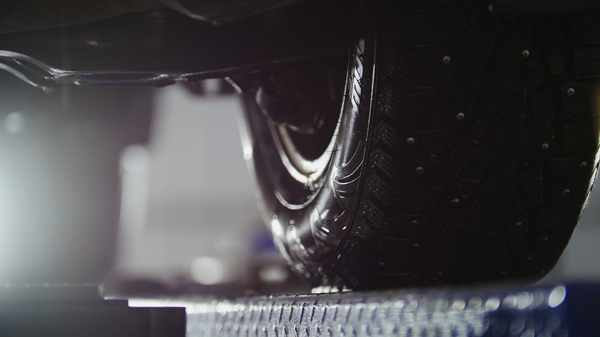 Quick & Easy Alignment Service at Sycamore Ford
Taking care of your car's maintenance and repair needs routinely comes with the territory of being a responsible driver. But even if you try to keep up with common things like oil changes and filter replacements, there might be something you're not even aware that your vehicle needs. Tire alignment is often overlooked - and it's important.
Your car's suspension system can get nudged out of proper alignment when you bounce through a pothole, travel bumpy roads, or clip a curb. When that happens, your tires take the brunt of excessive, uneven tread wear that can lead to a whole host of other problems if you don't get it taken care of.
Never fear -- the service center at Sycamore Ford is on hand to get your car back on track with quick and easy alignment service. Our service pros will ensure a properly aligned suspension and have you back on the road before you know it - all without putting a big dent in your wallet.
With our commitment to road safety, we at Sycamore Ford make sure that our service prices are extremely reasonable, our facility is welcoming and customer-focused, and our work is done efficiently and correctly every time. You can trust our service technicians to take care of everything your vehicle needs to function at its best, without trying to sell you parts or services you don't actually need.
How Do You Know If Your Car Needs Alignment Service?
It may not be obvious when your vehicle's suspension has become misaligned. That's why it's important to have it inspected by the experts at Sycamore Ford when you suspect there might be a problem. Still, there are a couple of things you can be on the lookout for:
There is uneven tread wear on your tires, or they look more worn than they should considering their age.
Your car has a tendency to pull to one side or the other when you're driving straight down the road.
These indicators are a good place to start, but to know for sure if you need alignment service, head to Sycamore Ford and get a solid answer. With our low service prices and commitment to convenience, there's no reason to put it off one more day.
Why Should You Schedule Tire Alignment Service at Sycamore Ford?
Don't wait around for any automotive problem to get better on its own - it will only get worse. The good news is that you have Sycamore Ford's service center to turn to when you need tire alignment, brake work, or even engine repair. We value your time as well as your money, so you can count on quick and efficient service for far less than you expected to pay.
Schedule your appointment now, and be sure to check out the service specials we're currently offering. We're here to show you that auto service doesn't have to cost you much in the way of time, money, or stress.