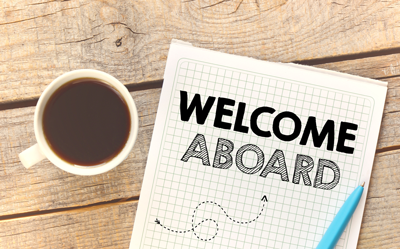 Auto Industry Careers Near Sycamore, IL
Finding a job can be difficult. At one point or another, we've probably all experienced the hassle of trying to find a job that coincides with our degree and our interests. Since this is sometimes a tough road to go down, it's important to have many options to choose from. Luckily, we're here to give you a hint - the automotive industry is a competitive business that requires countless jobs.
You might not realize it, but each dealership has various departments that are necessary for a business to run smoothly. At Sycamore Ford, for instance, we have several ways you can join our team. If you're looking for a fun place to work, consider all we have to offer. Keep reading to learn more.
Why Work in the Auto Industry?
Let's face it - the automotive industry isn't going anywhere anytime soon. In fact, we're willing to bet that dealerships will be around for many, many years to come. This makes it a great place to get a job. In addition to this, you'll find a wide array of opportunities at our dealership.
For instance, if you have a history of servicing and maintaining automobiles, you might be a great fit in our Service Center. The safety of our drivers is our top priority, and we need highly-qualified technicians to work on vehicles, inspect them, and more.
If you have a history of customer service, you'd be a great asset to us by greeting customers when they stop by, showing them around, and helping them take a test drive or two.
There's also the fact that we have a top-notch Finance Center filled with our financial gurus who can assist you with everything from credit scores, applications, and more.
To make an inquiry regarding our employment opportunities, be sure to fill out the online form and one of our team members will get back to you. We can't wait to fill you in on all our dealership has to offer!
Automotive Jobs at
Sycamore Ford
At Sycamore Ford, we want knowledgeable and hard-working employees to join our ranks. Whether you've just graduated college or you're looking to start a new career, we want to hear from you. Simply fill out the form online to get started. Feel free to also stop by our dealership to speak to a manager.
You'll find our dealership conveniently located at 1380 DeKalb Ave., Sycamore, IL 60178, which means residents of Esmond, Kingston, and New Lebanon are just a short drive away. We can't wait to fill you in on everything we know about the automotive industry.