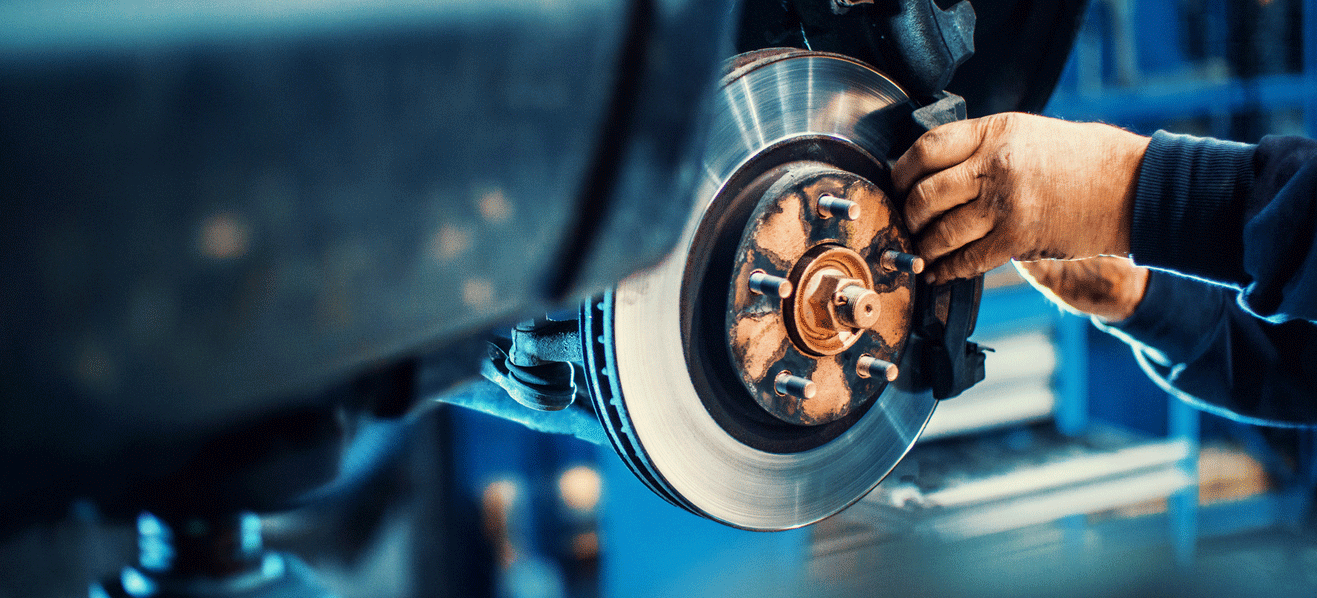 Expert Brake Service in Sycamore, IL
Modern automakers take road safety seriously. With the increasing popularity of advanced safety equipment and cutting-edge protective features, it's clear that safety consciousness is on many drivers' minds. But here's the thing: If your brakes aren't at the top of their game, then all those state-of-the-art safety systems aren't going to do you much good.
Lucky for you, convenient and affordable brake service is right around the corner at Sycamore Ford. Our DeKalb, IL service center is staffed by a team of brake experts who can do a thorough inspection of your vehicle and offer honest and trustworthy recommendations and advice. When it's time to get the work done, they'll take care of it quickly and efficiently - all for a surprisingly affordable price!
If it's been a while since you've had your brakes serviced, or if you just want to put your mind at ease, turn to Sycamore Ford. Our service pros will do a thorough assessment and make sure your brakes are ready to stop on a dime.
How Do You Know If Your Brakes Need Service?
You're familiar with your vehicle's norms. By being attuned to your car, you're the best judge of when something might be wrong. Take note of anything that feels off, and get anything you're concerned about checked out. At the very least, you'll get some reassurance that all is well.
It's especially important to take potential brake issues seriously - and as soon as you notice them. Here are some of the most common signs that it might be time for brake service:
Screeching, squealing, squeaking brakes
Grinding sound or sensation
Shaking or vibrating
Decreased brake responsiveness (too much pressure needed to slow or stop your car)
Don't take chances with your brakes. There's no need to risk anything when you can get quick, easy, and budget-friendly brake service at Sycamore Ford. We're here to take care of your brakes so your brakes will take care of you.
Affordable Brake Service at Sycamore Ford
With our low everyday prices and valuable service and parts specials, Sycamore Ford strives to keep automotive maintenance as easy on your budget as possible. When you schedule your appointment online, make sure to check out our currently running service specials that can save you even more in addition to our low service prices. With an automotive center like ours, you'll never have to put off the service your vehicle needs to be its best.